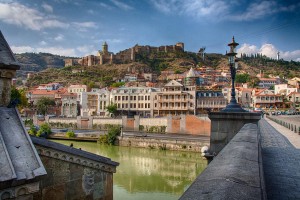 Day 1
Tbilisi – Mtskheta – Tbilisi
Transfer from the airport. We have planned the wine tasting and Georgian cuisine master classes during this tour. Master classes will be held by the professional chiefs from Georgian restaurants. You will learn to cook several dishes, in fun and cozy environment. Besides cooking and wine testing, we will pass through the cultural part of the country. In addition to the tastiness, we will be city sightseeing in the regions listed in tour.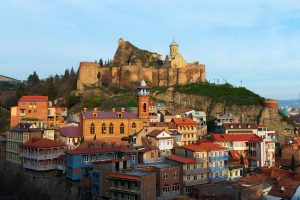 Our tasty adventure will start in capital of Georgia. Tbilisi, the name of the city comes from the word "warm", ancient picturesque, cultural capital of Georgia, founded by Georgian King Vakhtang Gorgasali in IV century AD. Tour starts from visiting the marvelous  Trinity Cathedral of Georgia, ancient churches Sioni, Anchiskhati, Metekhi, it is the place where the city was built from. We will walk through the narrow streets of the old Tbilisi, observe the sulfur bath district and Narikala fortress.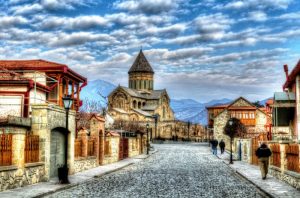 After observing the capital, we will move to Mtskheta city. Mtskheta – the city which is completely listed in UNESCO Heritage Sites.
We will visit the Samtavro monastery, where the georgian christianity started from in IV century, Jvari monastery, which was described in famous russian writers Lermontovs poem:
"Where merge Aragva and her twin, Kura, and fast rush onward, in Times past, a lonely cloister stood".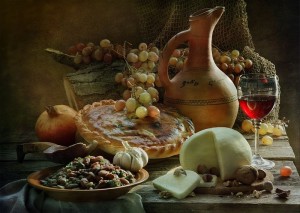 We will finish this tour by visiting the symbol of united, complete and independent Georgia – Svetitskhoveli Cathedral.
Opportunity to take part in master class of preparing Georgian dishes, detestation the Georgian wines in Georgian restaurant, with a professional Chef.
Getting back to Tbilisi. To enjoy the night life of Tbilisi, we will take you to the terrace restaurant, with a spectacular view of the city at night. Overnight at the hotel.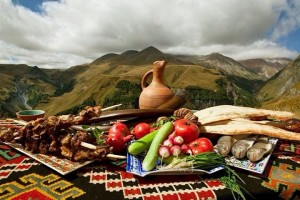 Day 2
Tbilisi – Kakheti – Tbilisi
Traveling to Signagi, walking around the city. Visiting Bodbe Monastery. If desired, a wine tasting in Signagi and the excursion in the wine factory.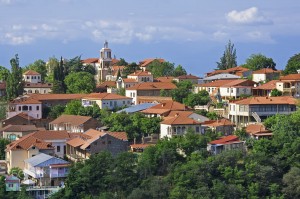 This region is famous by its delicious wine and food,  here we will taste the various types of wine, will learn to cook Georgian dishes, that are most popular in this region. We will learn how to prepare Churchkhela and other popular here dishes.
Besides of this we will learn how to prepare the famous strong alcoholic drink – Chacha.
Getting back to Tbilisi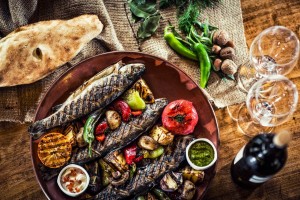 Day 3
Tbilisi – Free schedule
We will arrange the restaurant with the live music and Georgian dance, according to your wishes. This is optional. Overnight at the hotel.
Day 4
End of the adventure. Transfer to the airport